Students
Welcome, students! You are an important part of our clean energy future. Click below to learn about saving energy and how you can be an Energy Champion in your own home and school.
Preschool & Elementary School
Test your skills and energy-saving knowledge with our activity sheets. Ask an adult
to help you download and print them.
If you don't have access to a printer, email us at hawaiienergy@leidos.com with
your name and shipping address, and we'll mail you the activities for free!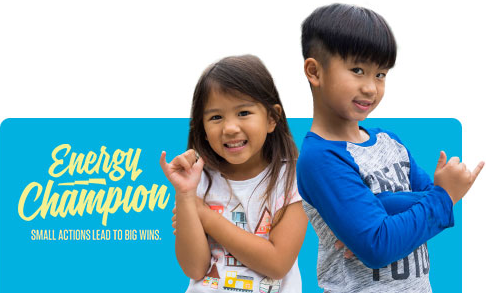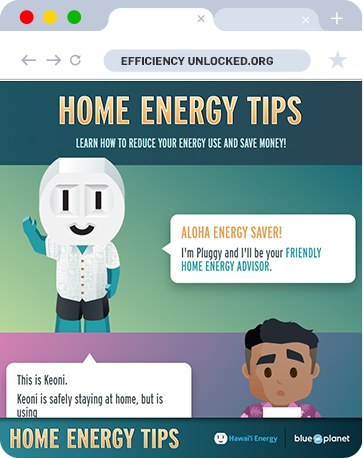 Play The Efficiency Unlocked Game
Visit Pluggy's friend Keoni and learn how to reduce your energy use and save money! See if you can make it through the whole house and find all the areas where energy is being wasted.
Middle School
Learn about the different types of energy and how we use them.
High School
Check out our partner, Blue Planet Foundation for their high school Student Energy Summit and Climate Crew.
College
Explore a career in energy. See our available internships here. For an overview of some of the career pathways at Hawaii Energy, check out this video.