Manufacturing
Manufacturing in Hawaii can be challenging due to high costs of materials resources and energy in our state. Still, Hawaii has a need to produce more goods locally to decrease our reliance on imported products. Hawaii Energy can help manufacturers reduce energy consumption and costs, giving you the opportunity to invest cost savings into priority projects such as growing your business.
Common Equipment Upgrades
Interior and exterior lighting
HVAC
Compressed air
Motors with VFDs
Chillers
Production line controls
Custom projects*
*Consult with an Energy Advisor today to see if your project qualifies for a rebate.
For Questions
Contact our energy advisors:
---
Featured Story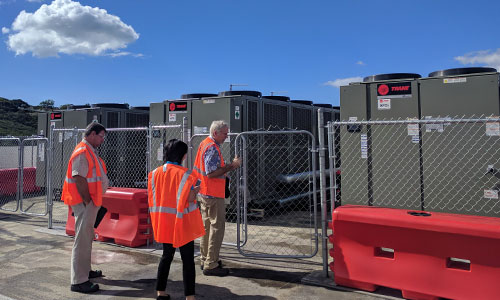 Pepsi Bottling Group
Energy efficient: Compressed Air, Refrigeration and Controls
Rebate: $101,102
Annual Energy Savings: 736,274 kWh
Annual Bill Savings: $160,678
---
Energy Champions
Pepsi Bottling Group
Compressed Air, Refrigeration and Controls
Rebate: $101,102
Annual Energy Savings: 736,274 kWh
Annual Bill Savings: $160,678
Maui Divers
HVAC
Rebate: $13,346
Annual Energy Savings: 103,615 kWh
Annual Bill Savings: $27,447