A heat pump is an efficient alternative to solar water heating.
A heat pump, or "hybrid", water heater offers major savings and added tech benefits.
---
How does it work?
This incredibly smart technology pulls in warm ambient air from outside of the tank to heat water and transfers cool air out. It is typically installed in a garage or closet – nothing on your roof – and like a standard electrical storage tank, the water inside is kept heated for use, but at nearly twice the efficiency, which means you pay up to 40% less for energy! You may even experience a cooling effect in the space where you keep your tank due to the air transfer.
---
Getting the right system for your home
Before buying and installing any water heating system, you'll want to make sure you know the tank size you need, and how efficient the system is. (You can calculate the efficiency using the "energy factor" found here, or just consider choosing an ENERGY STAR® model, which is tested and certified to be at least 15% more efficient.)
Additional considerations and requirements* for a heat pump system include:
Requires a 240-volt electricity supply.
Air temperature around unit should be greater than 40° F year-round.
Ideally needs a 100 sq. ft. space of 10 ft x 10 ft (Smaller spaces must be able to be able to be fitted with louvered doors or ducted.)
Ceiling must be at least a 6 ft. high.
Requires condensate drain line.
*Check with a licensed contractor if you aren't sure whether your home has all the necessary requirements.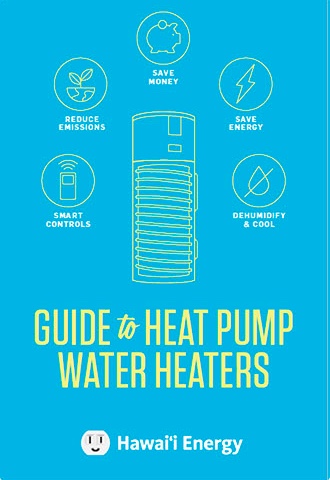 ---
Reliability
Support local and choose one of our qualified participating contractors for installation and proper maintenance of your system. Our contractors are pre-qualified and must abide by strict standards, which include being insured, licensed and in good standing with the Better Business Bureau. We randomly select systems to ensure they pass our inspections.
---
Save energy plus get a rebate
Right now, Hawaii Energy rebates helps to make this upgrade more affordable! You'll receive a $500 instant rebate when you purchase and install a qualifying ENERGY STAR® heat pump water heater from a participating retailer. For more information, click here.
This measure may qualify for valuable tax credits through the Inflation Reduction Act. Please check with your tax professional on applicability.
---
Tools & Resources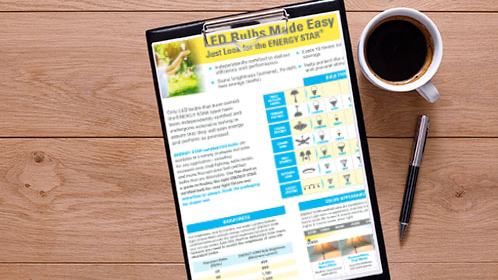 Download the ENERGY STAR® heat pump water heater facts sheet.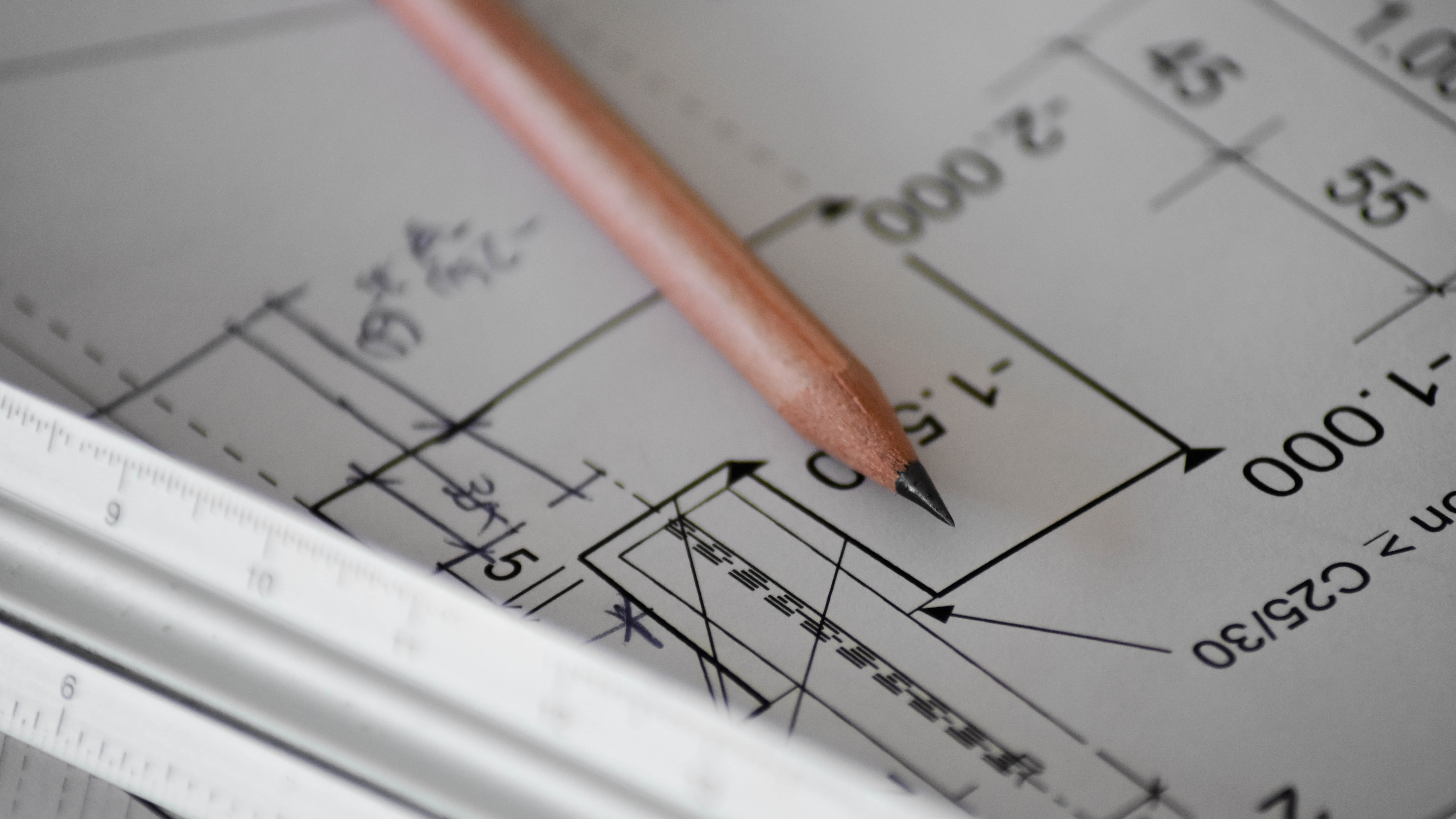 Get information on how to size a new water heater.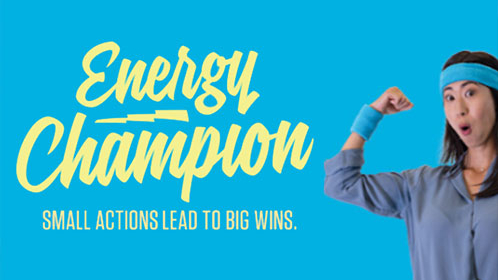 Tips to save energy: Learn how to be an Energy Champion, get tips to use less energy.