Grocery Stores
Every penny is precious in a grocery store. Between balancing tiny profits with loss prevention, employee benefits, and marketing, your electric bill is a powerful tool to reduce waste across your store.
How? Your energy costs are directly tied to the life cycles of mechanical equipment. If you're seeing flickering lights or leaky HVAC systems, that's the perfect time to look at your energy consumption and where you can clean up energy waste.
For Questions
Contact our energy advisors:

Melissa Onishi
Honolulu County
melissa.m.onishi@leidos.com
(808) 848-8519

Walter Enomoto
Maui County
enomotow@leidos.com
(808) 298-4269
Graceson Ghen
Hawaii County
graceson.ghen@leidos.com
(808) 895-6713
---
Featured Story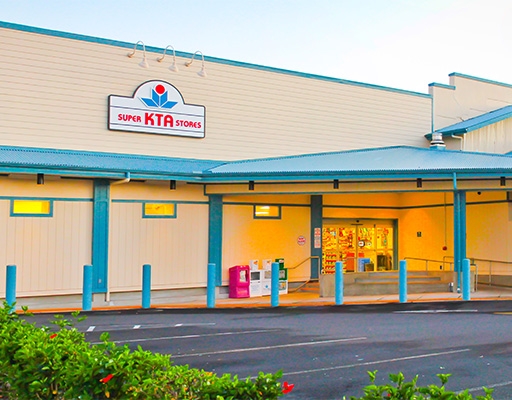 KTA Superstores
"We were happy to work with Hawaii Energy during our lighting renovation. Not only did we reduce our energy use, but we also got money back in the form of a rebate."
– Andrew Chun, KTA Representative
---
Energy Champions
KTA Superstores
Custom and Standard Lighting Retrofit
Rebate: $29,994.18
Annual Energy Savings: 136, 163.7 kwh
Annual Bill Savings: $26,203.48
Times (Kahala)
Custom Lighting and Pumps and Motors
Rebate: $47,259.70
Annual Energy Savings: 343,210.71 kWh
Annual Bill Savings: $69,514.24
Whole Foods (Kahala)
Custom Lighting
Rebate: $14,868.92
Annual Energy Savings: 112,510.30 kWh
Annual Bill Savings: $24,861.85
---
Additional Resources
In grocery settings, the majority of energy goes towards refrigeration, accounting for 56% of total energy use. HVAC consumes another 19%, and cooking accounts for 11%.
Hawaii Energy has given out $3.1M in rebates for retailers in the past two years. What are you waiting for? Contact us today to lower your electric bill and see if you qualify for a rebate!