Energy Smart 4 Homes
FREE Energy Saving Program for Residential Properties
Energy Smart 4 Homes (ES4H) is a simple energy saving opportunity for residential properties. Our technicians will install FREE LED lightbulbs, high-efficiency showerheads and aerators, and advanced power strips at your home. So sign up today and enjoy up to $340 in bill savings each year.
---
How You Can Participate
Eligible properties in Hawaii, Honolulu or Maui County can participate in Energy Smart 4 Homes. To learn more, download our informational brochure and FAQ here.
To reserve your spot, fill out the information on the sign up page to schedule your free installation.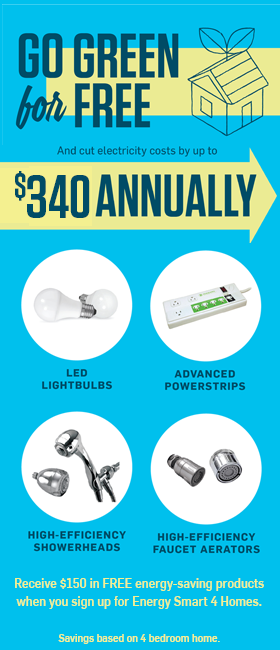 ---
Instant Savings
The energy-efficient technologies available to each unit have an estimated value of over $150 and can reduce the electricity costs for each tenant by up to $340 per year. That's a total value of over $490 per unit!
Installed items may include, but are not limited to:
Energy efficient LED light bulbs
High pressure, high-efficiency showerheads and faucet aerators
Advanced power strips
For more information about the Energy 4 Smart Homes program, call us at (808) 537-5577 or toll free at (877) 231-8222.
the Energy Smart 4 Homes brochure for more information and to read the FAQ.
to visit the Energy Smart 4 Homes frequently asked questions page.