Office Buildings
Hawaii's building managers have so much on their plates. With your ongoing list of maintenance, staffing and security tasks – energy costs may be just "one more thing" to worry about.
Your profits depend on low operating costs. By making smart investments, you'll keep your tenants happy, reduce your maintenance costs, and start to see more on your bottom line. Plus, our rebates make things easy to afford.
Could you use these?
LED lighting
Air conditioning
Parking garage improvements
Electric vehicle charging stations
Overall building check-up (audit)
For Questions
Contact our energy advisors:
Dan Meastas
Honolulu County
daniel.s.mestas@leidos.com
(808) 848-8524

Walter Enomoto
Maui County
enomotow@leidos.com
(808) 298-4269
Graceson Ghen
Hawaii County
graceson.ghen@leidos.com
(808) 895-6713
---
Featured Story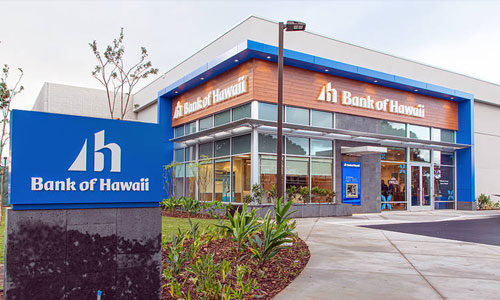 Bank of Hawaii
"Whenever I do a project, I always look at streamlining the operations, and once piece of that is energy savings. So LEDs in our parking garage were a no-brainer."
---
Is this you?
I'm worried about how much it will cost to invest in new equipment.
How we can help:
CASH REBATES to offset your costs
Discounted products from local distributors
Option to pay over time rather than up front with low-or-no-interest.
---
I don't have enough expertise within my organization to install or maintain new equipment.
How we can help:
Technical guidance from our Energy Advisors
Network of trusted, vetted contractors
Training and certifications for staff at heavily subsidized rates
---
I don't know where to start or what to look for.
How we can help:
Site walkthroughs to help you identify your biggest areas to save
Connect you with network of trusted, vetted contractors
---
I know there are good options out there, but I need help convincing upper management.
How we can help:
Assistance with presentation points and data to help make your case
Preparing multiple cost-conscious options so they can't say no
---
I'm worried our tenants won't understand or will not want to implement changes.
How we can help:
In-person, fun group workshops for employees and tenants to motivate & inspire change
Proven tips to help you roll out new "green" initiatives and how to make them stick!
---
Energy Champions
Hawaiian Telcom
HVAC and Controls Optimization
Rebate: $132,254
Annual Energy Savings: 984,956 kWh
Annual Bill Savings: $194,000
Bank of Hawaii
Kitchen Demand Ventilation Controls
Rebate: $10,500
Annual Energy Savings: 39,495 kWh
Annual Bill Savings: $7,781