---
New offers available at your local Lowe's!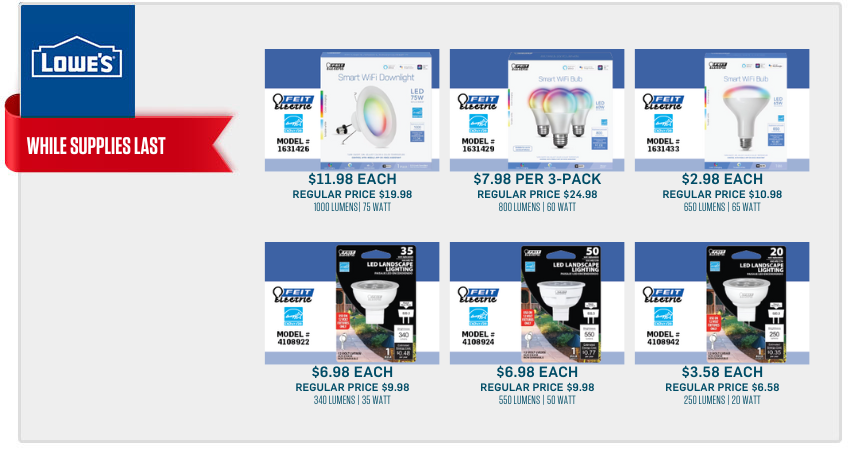 ---
Get as much as 60% savings on
LED lighting at your local Costco!
Look for the ENERGY STAR when shopping for the most efficient appliances. They save at least 10% more energy than standard models and last longer! Visit ENERGY STAR's product finder for more help.