Energy-saving offers for residents of Waianae
Join the thousands of Hawaii residents saving energy and money by making small changes in their homes with our help.
Now for a limited time, energy-saving offers are open exclusively to Waianae residents within the 96792 zip code. Hawaii Energy is proud to partner with Makaha Learning Center.
Contact Info
---
Solutions on how to Save Energy & Money!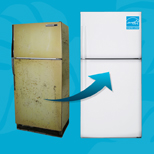 Appliance Trade Up
Energy Smart 4 Homes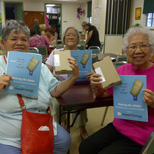 Energy UNPLUGGED
---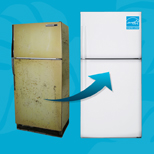 Appliance Trade-Up Program
This program has reached capacity and is no longer accepting applications. You may continue to sign up for the ES4H program, see below. And check out our other residential energy-saving rebates at HawaiiEnergy.com/REBATES.
For those who purchased an appliance and waiting for delivery: Upon receiving your new appliance make sure to register the product at GEappliances.com/GE/service-and-support.
---
Energy Smart 4 Homes
Energy Smart 4 Homes (ES4H) is a FREE service for residents in Hana that provides trained professionals to install energy-efficient products directly in your home. Products you'll receive are valued at over $150 and can reduce the electricity costs for each household by up to $340 per year. That's a total value of over $490! And while we're there, we'll complete a free home energy assessment to provide you with more energy-saving opportunities.
The installed free items will include the following:
Energy-efficient LED light bulbs
High pressure, high-efficiency showerheads and faucet aerators
Advanced power strips
Mention Makaha Learning Center when you apply. For every home that completes the ES4H service, a referral bonus of $20 will be donated to their educational programs..
Questions? Contact Justin Bizer at 808-848-8534 or Justin.v.bizer@leidos.com.
---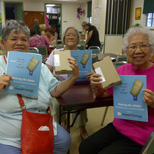 Energy UNPLUGGED – Community Workshop
Designed for residents of all ages and backgrounds, bring the 'ohana to this fun, local style workshop that "flips the switch" on common energy myths. As a community that understands the effects of climate change intimately, learn its connection to energy and why using less energy is important. Find out about no-cost tips to save energy and the many rebates currently available to help with appliance, water heating, and home cooling upgrades.
---
For more no-cost ways to save energy, visit our "Tips to save energy page", click here.