Practicing healthy energy habits can pay off in lots of ways over time. So whether you're just learning about energy or you're looking to up your conservation game, we've got lots of tips and ideas on where to start.
You Have the Power
Understanding Your Bill & Your Energy-Saving Options
Electric bills fluctuate monthly due to several factors, including, but not limited to cost of importing oil to our islands. Recent increases in this area are impacting what charges we see monthly. Our role at Hawaii Energy is to give you the information and tools you need to reduce the amount of energy your household uses.
The way out of our imported fuel dependence is like a pyramid, where having a strong foundation is very important. By completing as many things as we can in the lower areas (i.e. using less and being more efficient), the top layer of renewable energy actually becomes easier and less expensive to reach.
For more information on billing, visit Hawaiian Electric's website:
---
No matter where and who you are, everyone can contribute to widening the path to 100% clean energy. If you want to help or are looking for support, here are some resources to check out:
---
At Home
Be diligent, do as much as you can, and stay informed. Start with these:
Pay attention to your kilowatt-hour usage, not just your bill amount. For more on how to read your bill, visit HawaiianElectric.com.
Keep AC usage to a minimum where possible.
Consider retiring and recycling your second fridge or freezer (we'll pay you $75 and haul it away for free)
If it's time to replace, choose ENERGY STAR® appliances and earn cash back with rebates.
If you have a solar water heater, make an appointment for a tune-up to keep it running longer and at peak efficiency.
Use our list of Tips to find new energy-saving actions to try (kids can get involved too!)
Are you a renter? Chat with your landlord about getting efficient appliances, and share about Hawaii Energy's rebates.
Downloadable resources:
---
At Work
Know how energy costs impact you as an employee and as a business. Start with these:
Keep doors closed to prevent cold AC air from being wasted.
If you're a small business, upgrade to LED lighting through Energy Advantage
Shut computers all the way down at the end of the day, and turn off equipment in empty conference rooms.
Call or email an Energy Advisor and ask for a consultation, and get energy-saving advice tailored to your industry.
Reward employees for energy-conscious behaviors, maybe through an incentive program.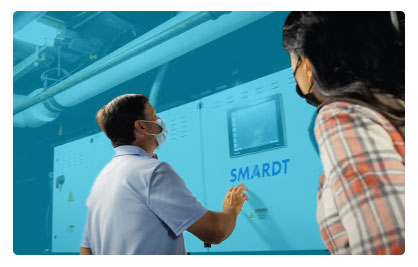 ---
Additional Resources
Download our digital toolkit and help spread the word.
Help encourage energy-saving actions and the sharing of resources with your followers, constituents, family and friends by using our pre-made graphics and talking points for social media and email communications.
---
Follow us on social media for more tips and advice. @myhawaiienergy