Three nonprofits will be chosen to receive LED lighting makeovers valued at up to $25,000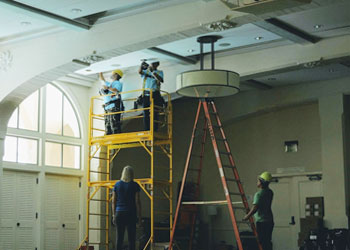 Honolulu, Hawaii – Hawaii Energy the state's Public Benefits Fund administrator that focuses on energy-efficiency education and clean-energy initiatives, has launched its "Be a Light, Give a Light" promotion that will award three local nonprofits with an LED lighting makeover valued at up to $25,000. The public can nominate a nonprofit of their choice by visiting hawaiienergy.com/be-a-light from now until Apil 28, 2023.
"In celebration of Earth Month, we're proud to launch this new promotion that gives Hawaii resident's the opportunity to nominate a deserving nonprofit for an energy-saving makeover," said Caroline Carl, executive director at Hawaii Energy. "Most nonprofits are working with limited budgets and high operating costs. We've seen lighting retrofit projects regularly account for around a 20% decrease in energy bills, which is funds that can be redirected toward their important missions."
To nominate a nonprofit for the LED lighting makeover, visit the "Be a Light, Give a Light" promotion page on Hawaii Energy's website and fill out a short questionnaire, including a short description about the facility and current lighting needs. Hawaii Energy will be accepting nominations from now until April 28, 2023. The three nonprofits chosen to receive the LED lighting makeovers will be announced in May.